Take Advantage of Great Savings as a Buerkle Rewards Plus Member!
Here at Buerkle Acura in Minneapolis, we have built our foundation on continually striving to give outstanding service, excellent value, and create raving and loyal customers. As a way to give back, anyone who purchases a new Acura or used car is eligible to participate in the Buerkle Rewards Plus program.
As a Buerkle Rewards Plus member you'll receive a wide variety of benefits, such as earning a generous 5% rewards points on all maintenance, repair, and parts purchases. You can use these points at any time towards your next auto service appointment scheduled with our expert mechanics or on Acura Genuine parts and accessories.
As a Buerkle Rewards Plus member, every new and used vehicle purchase comes with: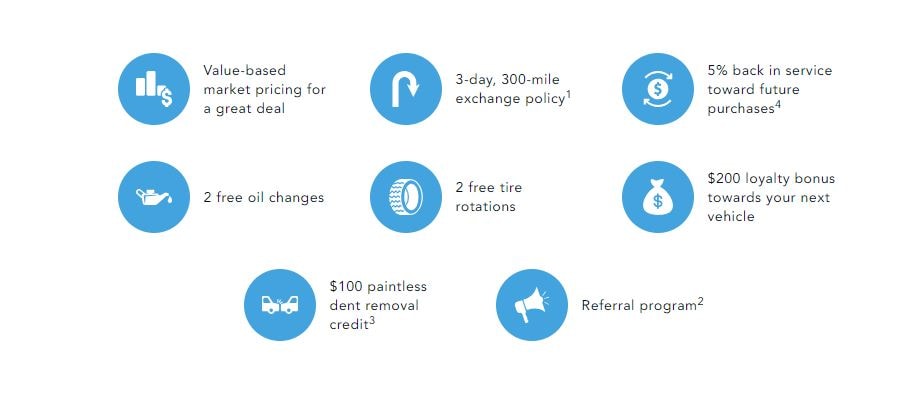 Track Your Rewards
You can track your rewards easily online at BuerkleRewards.com using the barcode of your Buerkle Rewards card you received in store.

The Buerkle name has been a part of the Twin Cities community for over 60 years. Our customers know us and trust us to provide outstanding customer service, detailed information about our vehicles, and fair prices on new vehicles, used cars and services. With the Buerkle Rewards Plus program, we go above and beyond great service to help you save money and reward you for taking care of your investment. Over time, you can save hundreds of dollars on your routine vehicle maintenance, parts, and service. If you're not a member yet, ask about Buerkle Rewards Plus the next time you come in!
Rewards have no cash value and may be subject to expiration. Ask your sales or service advisor for full program details. Program not valid at Buerkle Acura. Each item listed above applies for retail customers only. 1. Vehicle must be in the same physical and mechanical condition as it was during original delivery. One (1) exchange per customer per year. 100% of the purchase price will be credited in the exchange, excluding tax difference, license, and documentation fees. See dealer for details. 2. The person you refer must purchase or lease a vehicle and must name you as a referrer. See dealer for details. 3. For use with Buerkle approved vendor. 4. 5% back in the form of Buerkle Rewards earnings, to be used toward future purchases. No cash value. May be subject to expiration. See dealer for details.