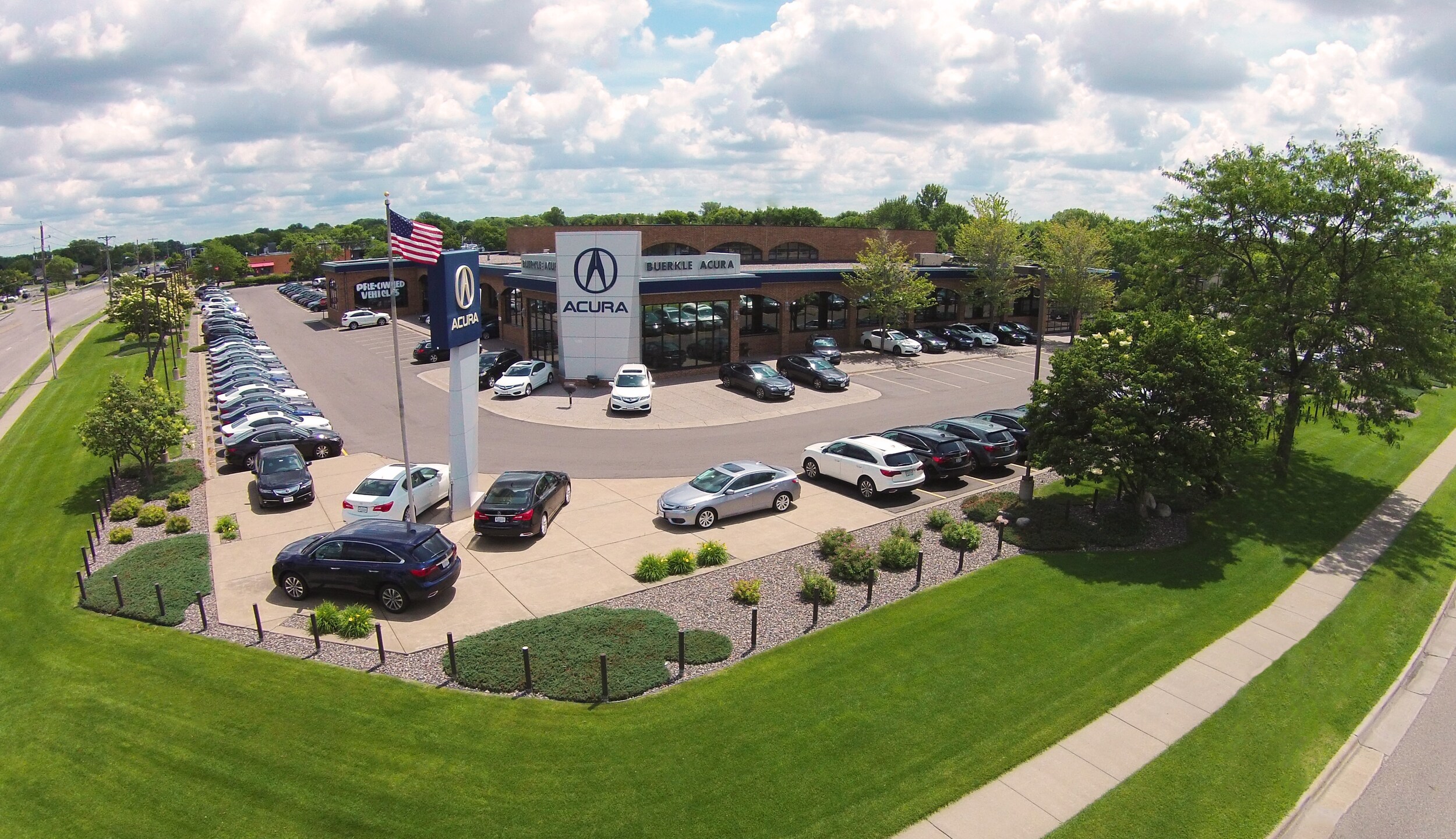 About Buerkle Acura
Buerkle Acura is a family owned dealership that has been serving the Minneapolis area since 1986. We are an exclusive Acura dealership. Our mission is to provide an exceptional experience for our guests by adhering to strict standards of integrity and transparency in all of our business dealings.
Browse our New and Certified Pre-Owned inventory to find the Acura of your dreams. The Acura lineup consists of the ILX, TLX, RLX, RDX, and MDX.
Our Service department is committed to providing you with superior customer service, with hours to suit your busy lifestyle. Our parts department is staffed with knowledgeable associates you help you find quality Acura parts.
Our convenient location makes it easy to serve residents of Bloomington, Brooklyn Park, Maple Grove, Plymouth, Wayzata, Blaine, Champlin, and all the Western and Northern suburbs of the Twin Cities.


Buerkle Automotive Group History

Founded in 1953 by Bill Buerkle, Buerkle company consists of three full-service automotive dealerships located in the Twin Cities; Buerkle Acura, Buerkle Honda, and Buerkle Hyundai.

Each location also sells safe and reliable pre-owned vehicles, and each operates finance departments and dealer-trained automotive service and repair departments. The White Bear Lake location also has a full-service body shop to repair and restore all makes and models.

In 1953, Bill Buerkle purchased Fairmont Buick in Fairmont, Minnesota.

In 1957, Buerkle sold his dealership in Fairmont and acquired St. Paul Buick, which became Buerkle Buick.

In 1969, Mr. Buerkle moved the franchise to White Bear Lake.

In 1973, he added a Honda franchise, and in 1986 opened Buerkle Acura in Brooklyn Park, Minnesota.

Bill Buerkle passed away in 2001 at the age of 80. In May 2006 the Buick franchise was sold and Buerkle Automotive acquired the Hyundai franchise.

Bill and his wife had two children, Dave Buerkle and Mary Buerkle, who own and operate the Buerkle Company today.